Last Updated on May 7, 2020 by Chef Mireille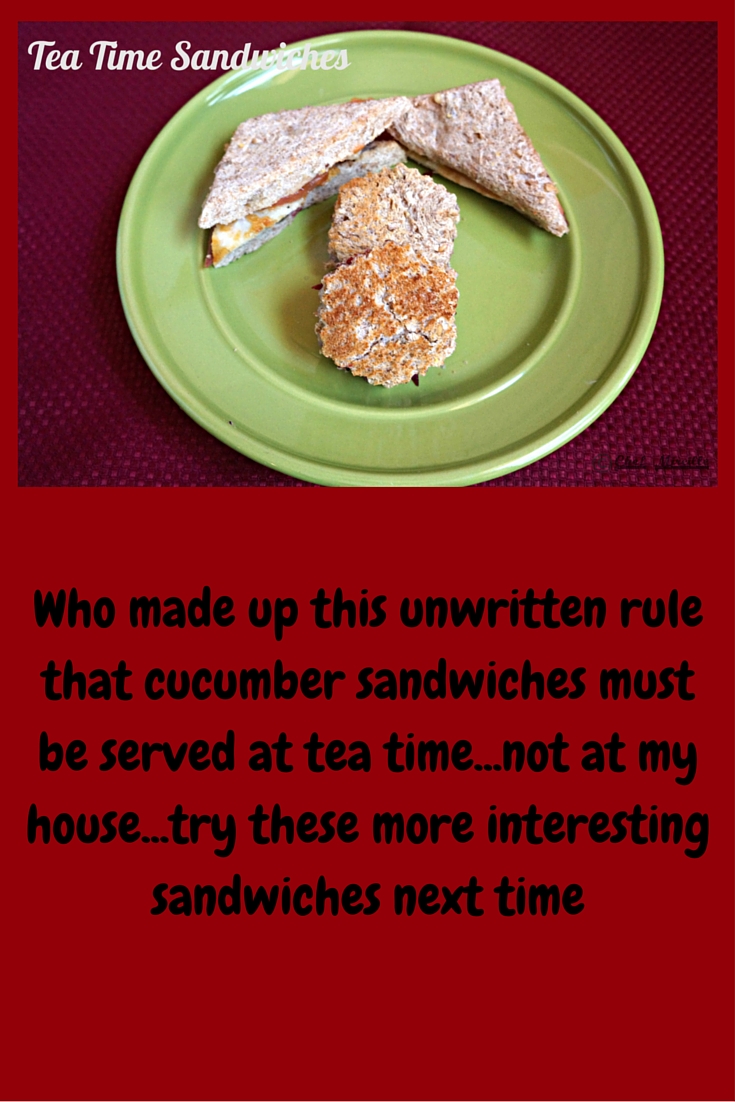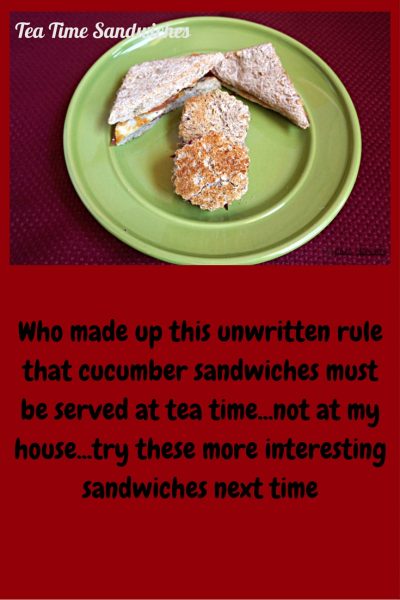 I have been working the past month on preparing a Lavender themed tea time for you. Well what's tea time without the required mini sandwiches right? Who made up the "rule" that tea time isn't complete without cucumber sandwiches. Cream Cheese and cucumber slices on untoasted white bread certainly isn't my idea of palate tantalizing food. So why not go crazy and add some interesting flavors into your tea sandwiches.
The first sandwich was made on toasted multi grain bread and I left the bread untoasted on the other sandwich. This way everyone's happy – the ones that prefer soft bread as well as the ones that prefer a little crunch when they bite into a sandwich.
Cranberry Manchego Sandwich
Ingredients:
sliced Manchego Cheese
2 slices multi grain bread
Toast the bread.
Spread a little jam on one slice of bread. Add slices of cheese. Cover with the other slice of toasted bread.
Use a cookie/biscuit cutter and cut out mini sandwiches.
That jam really makes the sandwich!
Lavender Halloumi Sandwich
Ingredients:
Pan Seared Halloumi
Pan Fried Turkey Bacon
Sliced Tomato
2 slices multi grain bread
Spread a little butter on one slice of the bread.
Add halloumi slices on top. Add with some slices of the bacon. Place sliced tomato on top. Cover with the other slice of bread and press down.
Trim the edges of the bread and cut into four triangles.
Now that's a sandwich…ditch the cucumber and try this more flavorful combo next time!
…the Lavender Mint tea recipe is being posted later today and then you will have all of the recipes…look out for the post which will include the linkbacks to all the recipes to create this tea party…