Last Updated on December 14, 2020 by Chef Mireille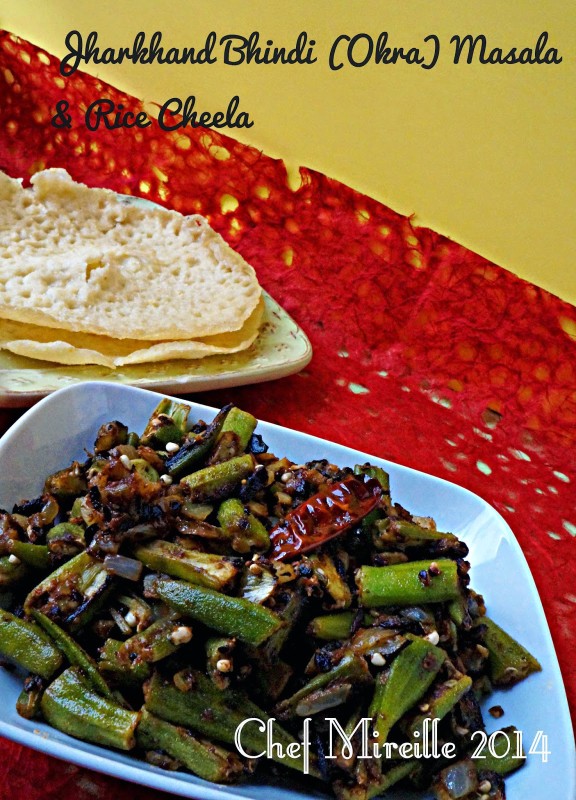 Jharkand is a small Indian state located in Northeast India. It was formed in 2000 out of the largely tribal areas of southern Bihar. It is 28% tribal, with the Santhal being the largest tribe, having their own language and religious beliefs. Jharkand is a rich state, in terms of mineral resources. It is the 2nd highest producer of mineral resources for India. Additionally 40% of the state is forest.
It is a rice based cuisine and they also use the flowers of many plants as vegetables. Mushrooms are harvested in abundance during their growing season and is also utilized often in both fresh and dried form.
Since Jharkand was carved out of Bihar, many of the foods of Jharkand are just as popular in Bihar and visa versa. The cuisines are practically synonymous.
Despite the large quantity of Indian foods on this blog, I have one nemesis – dosa and its very close relative, cheela. I have such problems with them sticking to the pan. My only attempt here was made with box batter and even then I had problems. Despite all the wonderful dosa recipes I see in the blogosphere, I avoid them like the plague. However, recipes from the state of Jharkand are not exactly abundantly available in cookbooks or on the web, so my choices of recipes from this state are limited. So here I go trying to make cheela.
4 ended up in the garbage. The original recipe said not to let them brown, but I think I was trying to flip them too soon so they kept on breaking. Finally, by cooking it until they were very set, I managed to get two nice ones. I am going to try this recipe again because now that I think I figured it out, I want to be sure.
Rice Cheela
Yield: 6 cheela
Ingredients:
18 oz. rice
2 oz. yellow split peas (chana dal)
1 cup water
salt, to taste
ghee and non stick spray, for frying
Soak rice and split peas overnight.
Grind in a blender. Add 2 tablespoons of water and grind to a coarse paste.
Transfer to a large bowl. Add water a little at a time, until you have a smooth batter. Add salt and stir to combine.

Heat a skillet or tawa. Brush with a little ghee and spray with non stick spray. (I did both to ensure I would have no problems that occurred with my sticking dosas.)
Spread a full soup ladle size of batter and spread on the skillet, moving the skillet as you pour so that is spreads around. Cook on medium low heat until it sets. (If you shake the pan, the cheela should move freely.) Flip over and cook another minute or two until it cooks on the other side. Remove to a plate.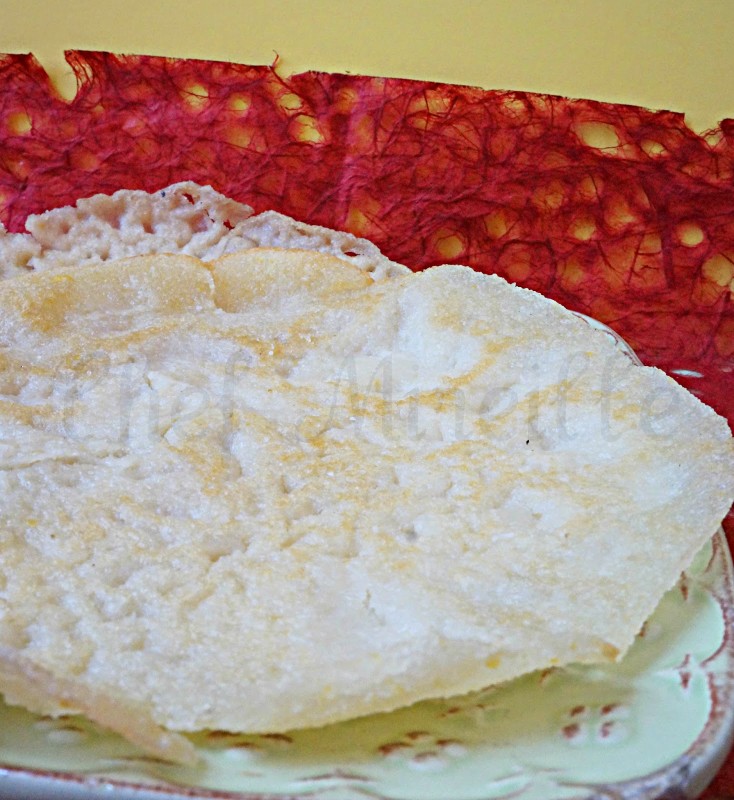 It's best to eat immediately. Due to the nature of crepes/dosa/cheela, they dry out quickly if they are not wrapped or eaten immediately. I cooked them first and left them out while cooking the okra, which is why mine curled a bit at the edges. It's best to do the opposite so that the cheela will remain soft while you eat your okra.
Bhindi (Okra) Masala
Serves 4
Ingredients:
13 oz, okra
1 onion, finely chopped
1/2 teaspoon panch phoran (Indian 5 spice mix, available at Indian supermarkets)
a pinch asoefetida
2 dried red chiles
2 teaspoons ginger garlic paste
1/2 teaspoon ground turmeric
1 1/2 teaspoons ground cumin
1 1/2 teaspoons ground coriander
1 1/2 teaspoons garam masala
4 tablespoons oil
1 teaspoon amchoor (dried mango powder)
salt, to taste
Trim both ends of the okra and slice once horizontally and once vertically.
Heat oil in a large skillet or wok. Add panch phoran, asoefetida and chiles.
Add onion, okra, ginger garlic paste, turmeric, cumin and coriander.
Cook on high for about 10 minutes, until okra is cooked through.

Add amchoor, garam masala and salt. Stir to combine.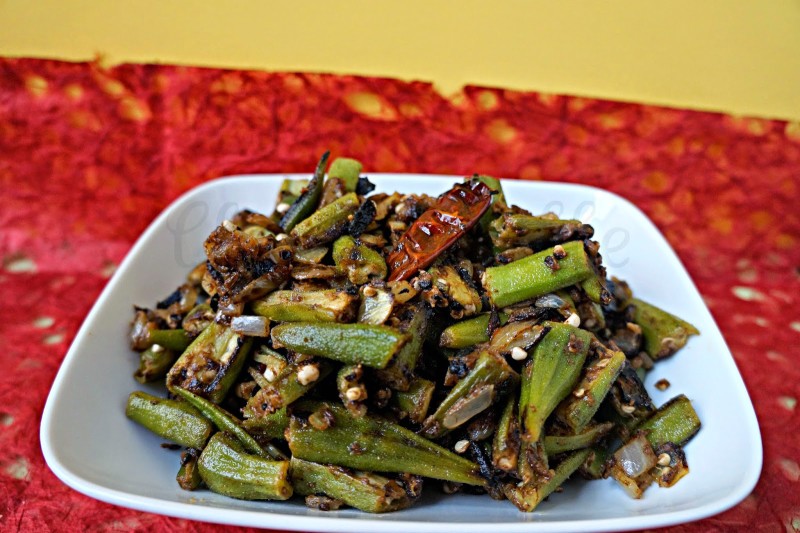 Serve with Rice Cheela.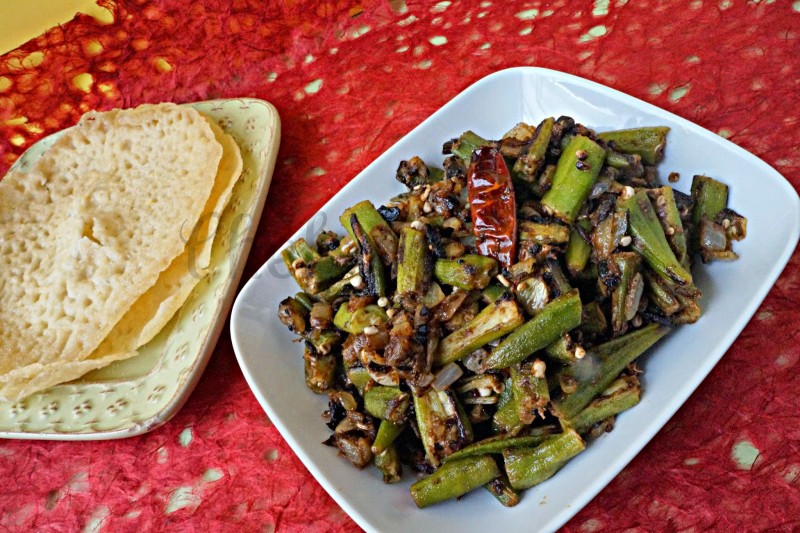 …linking to New Indian Cooking hosted by Prachi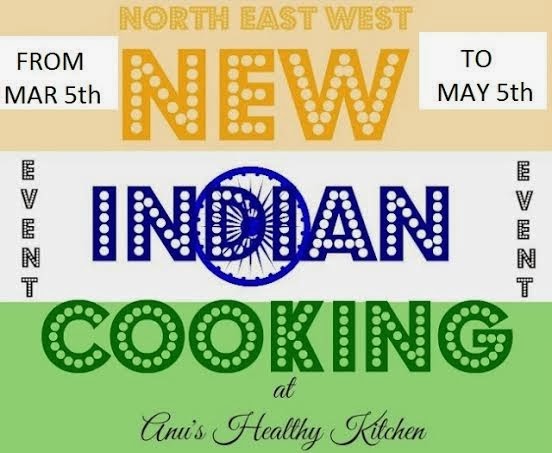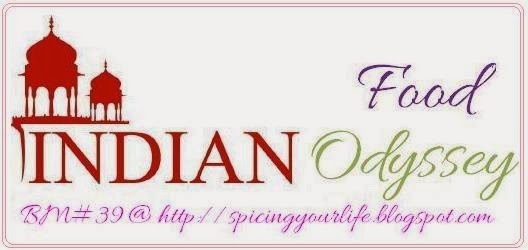 LIKE THIS RECIPE? LEAVE A COMMENT..I LIVE FOR THEM!
Chef Mireille