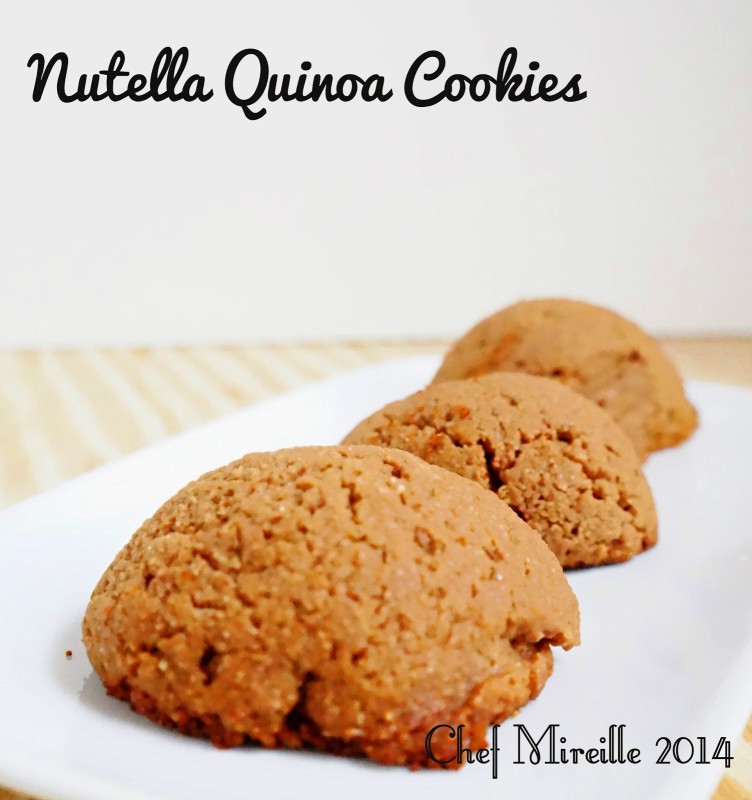 With the use of quinoa flour and whole wheat flour, these are 100% whole grain cookies and as we all know, nutella makes everything better. These low fat, high fiber cookies are soft and fluffy and make a healthy snack.
With the beginning of December Bake-a-thon starting a few days ago where 3 baked dishes will be posted every week to help celebrate the holiday season, it was important for me to balance the posts with some healthy treats as well as the decadent treats usually associated with this season.
Nutella Quinoa Cookies
Ingredients:
1/2 cup butter, softened
3/4 cup firmly packed brown sugar
1/2 cup nutella
3/4 cup applesauce
2 teaspoons vanilla extract
1 1/2 cups whole wheat flour
1 1/2 cups quinoa flour
1 teaspoon baking powder
1/4 teaspoon baking soda
1/4 teaspoon salt
Preheat oven to 350 F. Spray a cookie sheet with non stick spray.
In a bowl, combine flours, baking powder, baking soda and salt.
Using an electric mixer, beat butter and sugar until smooth and creamy. Add nutella, applesauce and vanilla. Beat well.
Add dry ingredients and mix until just combined.
Using a scoop or a tablespoon, form into rounds and place on prepared cookie sheet.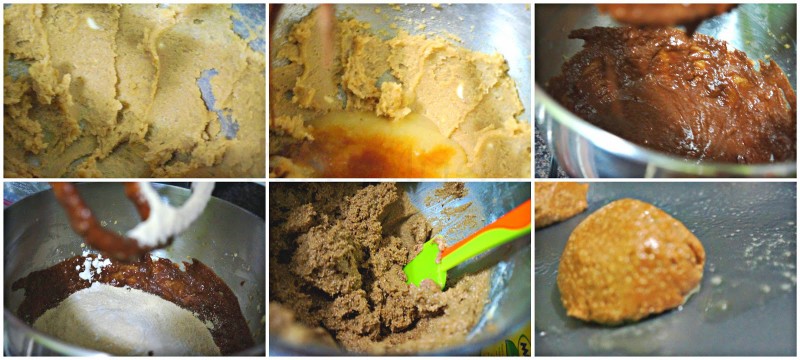 Bake for 10 – 15 minutes, until cookies are set. Leave to cool before removing from cookie sheet..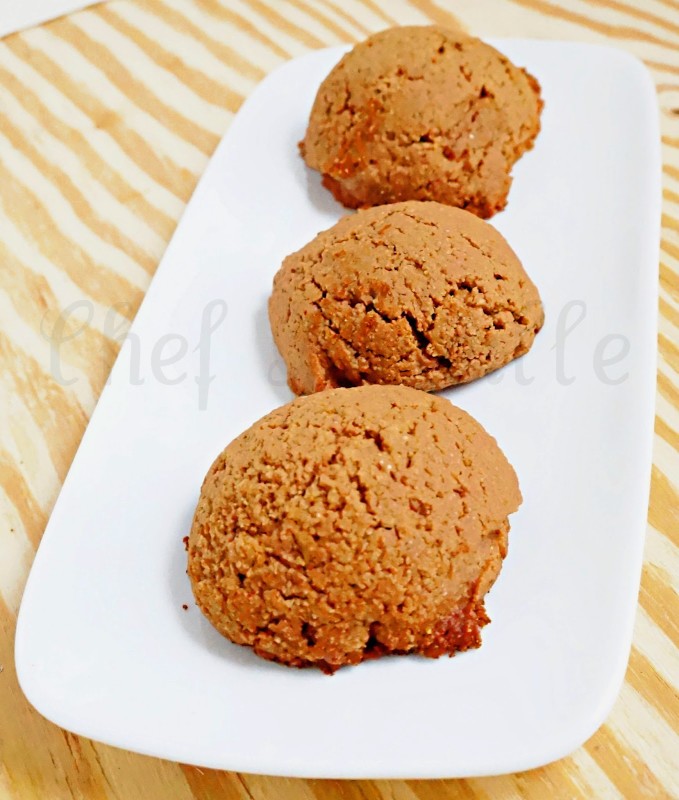 The texture isn't quite the same as a normal cookie. These have a more fluffy texture – not quite a muffin but on its way to becoming one. When I first made them, I couldn't decide if I liked them or not, but then the more I ate them the more I liked them. So when I was meeting a few of my blogger friends for an outing, I took it to them as an edible gift so I could get additional feedback. I asked them to be honest and they all said they liked the cookies…I hope they were being honest and not just nice 🙂
In fact, when I made them I asked them if they could guess the mystery ingredient and none of them could figure out it was made with quinoa so I guess this is also a good way of sneaking quinoa into your kids if they don't like the grain itself.
Bake-a-thon 2014
An InLinkz Link-up
LIKE THIS RECIPE? LEAVE A COMMENT..I LIVE FOR THEM!
Chef Mireille

Sign up for our updates!
Subscribe to get our latest content by email and get your FREE Pantry Cheat Sheet - Learn the basics to cook any International cuisine!