Last Updated on February 11, 2019 by Chef Mireille
In the Caribbean, there are lots of desserts made with both cassava (aka yuca) and coconut.  There is Cassava Pone, which is the consistency of a firm bread pudding, and is popular throughout the Caribbean.  Then there is Bojo, a flourless Cassava Coconut cake, that is popular in Suriname, where my grandfather is from.  There is also Cassava Bread, popular with the Kallinago population in Dominica, where my grandmother is from.
I made Bojo for Easter and had some leftover cassava and made this simple pudding for a fiber-rich dish! This can be eaten as a mildly sweet dessert or even as an alternative to oatmeal, as a breakfast cereal!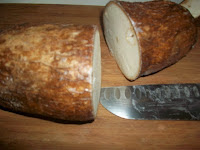 Cassava
12 oz. can evaporated milk
2/3 cup coconut milk
2 cups cassava/yuca, peeled and grated
1/2 cup coconut, grated
1 teaspoon vanilla extract.
1/4 cup sugar
In a saucepan, combine milks and vanilla and bring to a boil.  Reduce to a simmer.
Add cassava and coconut and cook for about 5 minutes, until pudding has thickened, as cassava starch releases into the liquid.  Add sugar and stir to combine.
I thought I had created a new dish with this one and then I was talking with a friend of mine who is from Trinidad and he said that this is a common breakfast cereal there.  Even though my parents are from the Caribbean, just like any other country, what is common in some homes may not be commonly eaten in others.  I grew up in a very diverse neighborhood, so I wasn't surrounded with a lot of Caribbean friends – the only thing I knew of Caribbean food is what was made in my own home.  My friends were more like the United Nations – Japan, India, Ecuador, Puerto Rico, Columbia, Russia.  Where many people of the same culture tend to stray towards one another, my group of friends always enjoyed our differences and we learned about global culture and food from each other.
While this may not be a new dish to many Caribbeans, this is my version of it!
Check out the Blogging Marathon page for the other Blogging Marathoners doing BM#15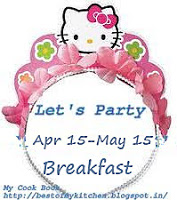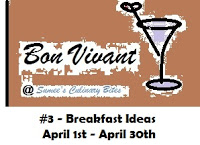 Sending to Bon Vivant Breakfast Ideas and Let's Party-Breakfast, hosted this month by Divya
Chef Mireille